50+Plus Orlando Has Talent!
Audition Location
Auditions will be held at:
Seminole County Library
First Floor Meeting Room
     215 N. Oxford Road
     Casselberry 32707

Audition Times
Audition Dates and Times:
     Watch for announcement . . .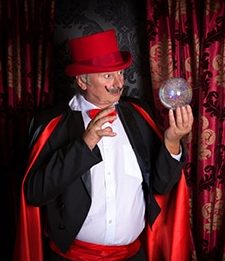 Rules & Regulations
1)   Every talent entrant must be 50 or over.
2)   Auditions are limited to five (5) minutes including set up.
3)   Be ready. Practice set up before audition.
4)   Entrants must provide their own accompanist or CD.
5)   Animal acts cannot be accommodated.
6)   Entrants agree to allow their participation to be used for
      50+Plus Orlando Has Talent promotional purposes.
7)   Entrants agree to follow contest rules and regulations.
8)   Additional terms and conditions may apply.
9)   Judges decisions are final.
10) $25 entry fee is not refundable.
11) Entry submission deadline is….March 15, 2019.
12)  ParticipationTerms:  In consideration of the acceptance of my entry,   I, for myself, my executors, administrators, & assigners, do hereby release and discharge the 50+Plus Orlando Has Talent and other sponsors for all claims of damages, demands, actions, whatsoever in any manner, arising or growing out of my participation in this event. I attest and verify that I have full knowledge of the risks involved in this event and I am physically fit and sufficiently trained to participate in this event. Also, I authorize the use of my name and/or photo taken at his event for use in any news, media, or other form of publicity.
Endorsed by Senior Resource Alliance/Area Agency on Aging of Central Florida
Endorsed by Florida Department of Elder Affairs ©2003-2019.
50+Plus FYI Resource Network, All Rights Reserved.
HOME | Privacy Policy | Conditions
Maintained by Orlando Web Wizard