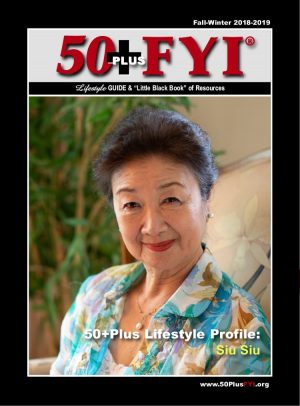 50+Plus FYI
Lifestyle GUIDE
Frequently Asked Questions:
Where can I pick up a print issue?
It is available at public libraries and area senior centers.
How often is it printed?
It is printed twice each year:  Spring–Summer & Fall–Winter
Is the "Little Black Book" of Resources included in the print version?
Yes it is.  It is the "FLIP" side of the 50+Plus FYI Lifestyle GUIDE.
Important: You can sign up for a FREE "Little Black Book" of Resources e-Book/PDF (screen right side.)